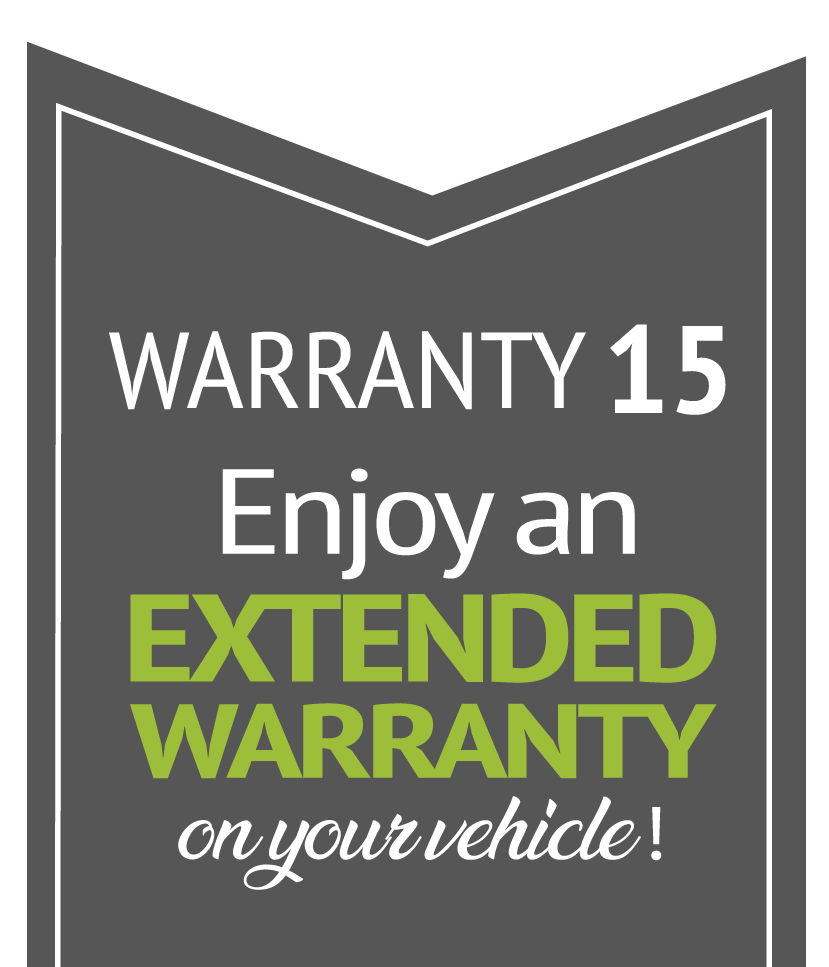 Coverage throughout

Canada and the U.S.A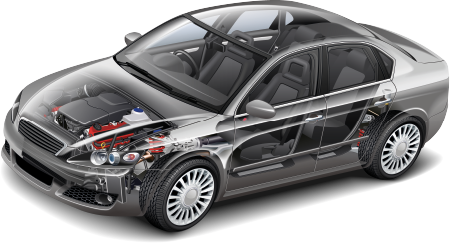 POWER TRAIN
1Engine (gasoline and diesel)

2

Automatic or manual transmission

3Differential (front or rear)

4

Transfer box (4×4 or all wheel drive vehicle)
1 – ENGINE (GASOLINE AND DIESEL)
Cylinder blocks and all lubricated internal parts as listed: oil filter adapter, piston, ring (if piston replacement is required or segments are broken), connecting rod, connecting rod bearing, camshaft, camshaft bushing, crankshaft, crankshaft bearing, cylinder head, cylinder head gasket, rocker arm, push rod, hydraulic lifter, camshaft plug, front cover, valve, valve guide, valve spring, exhaust manifold seal, exhaust manifold heat shield, timing chain and sprocket, timing belt and timing belt tensioner (if the wheel is damaged, but not if the teeth are worn), intake manifold, exhaust manifold, serrated wheel (if broken in the heart of the wheel and not so if worn at the teeth), counterweight shaft, vibration damper, valve cover, oil pan (if damaged from inside), oil level sensor, oil pump, oil pressure relief valve spring, intake manifold sealing (intake manifold seal).
2 – AUTOMATIC OR MANUAL TRANSMISSION
Housing and all lubricated internal parts as listed. Automatic: oil pump, vacuum modulator, main shaft, band, drum, gear set, valve housing, torque converter, planetary, position sensor, vehicle speed sensor, internal bearing, bushing, internal sealing ring, pipe and fitting. Manual: main shaft, synchronizer, internal bearing, bushing, gear set, shift fork, master cylinder and clutch cylinder. Excludes: disc and clutch plate, clutch bearing.
3 – DIFFERENTIAL (FRONT OR REAR)
Housing axles and all lubricated internal parts as listed: gear set, internal bearing, case, bushing, oil pan gasket, limited-slip differential, axle shaft, self-locking clutch assembly, universal joint, drive shaft, transmission shaft oil seal.
4 – TRANSFER BOX (4X4 OR ALL WHEEL DRIVE VEHICLE)
Housing and all internal lubricated parts as listed: gear set, internal bearing, chain and sprocket, main shaft, inner shaft oil seal, outer shaft oil seal, bushing, electric motor or vacuum motor. To benefi t from this block, the 4×4 must have been disclosed at the signing of the contract.
5 – TOWING
The towing service is offered as part of your warranty program, according to its terms, for any mechanical breakdown, running out of gas, puncture only. An amount up to a maximum of $75.00 (plus taxes) will be refunded upon reception of the invoice.
6 – COURTESY VEHICLE
If the vehicle is immobilized for more than 48 hours for a mechanical breakdown covered by the warranty, you are eligible to a refund for the rental of a courtesy vehicle. An amount up to a maximum of $40.00 (plus taxes) per day, for a maximum of 5 days, will be refunded upon reception of the invoice.
7 – OPTIONS (ADDITIONAL COST)
SEAL, RING AND LIQUID (COVERED REPAIR)
The coverage includes the necessary replacement of all seals, rings, liquids and lubricants, only in the event of a mechanical breakdown or the failure of one of the covered parts listed in the contract.
Parts and components are covered according to the guarantee plan chosen by the applicant
1- As soon as a mechanical problem arises, call us immediately at the following number: 1-844-421-2040.
2- Follow the instructions of Garantie AutoRoute to proceed rapidly with the repair.
3- Make sure that the mechanical repair garage that carries out the repairs have received the authorization to proceed.
Note : No repairs will be reimbursed at a later date if work has been performed without approval by Garantie AutoRoute.